Colmant tasting room
Posted on Thu September 8, 2022.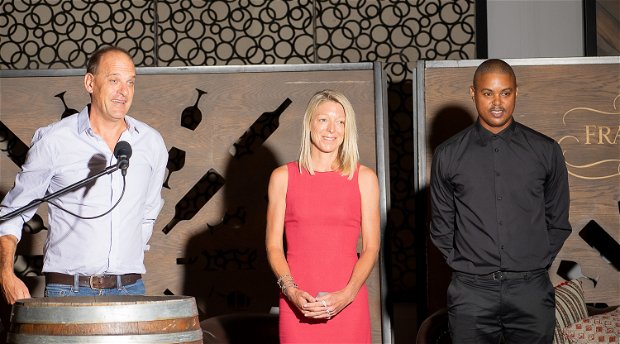 Since the Franschhoek Hospitality Academy –which provides hospitality training to previously disadvantaged youth - was established some four years ago, Jean Philippe (JP) Colmant and his team have been consistent and highly valued supporters.
Academy students and graduates have worked in the Colmant tasting room where they have learned about the making and serving of fine Cap Classique. This experience is one more notch on the students' belts when looking for permanent employment on completion of the Academy course. In addition, JP himself and his cellar master Paul Gerber have run Cap Classique workshops at the Academy.
Furthermore, since March 2020, Colmant Cap Classique & Champagne is contributing a portion of their online sales towards a donation to the Academy.  For 2020, the amount donated is just short of R60,000. These funds have now been allocated towards the wine education and lectures for the class of 2021, so helping to expand the Academy's offering to the students.
JP Colmant hails from the French speaking part of Belgium and grew up in a culture rich in wine and Champagne. In 2002, he set up the first winery in South Africa dedicated solely to the production of Cap Classique.
He is a firm believer in Madiba's famous quote "Education is the most powerful weapon which you can use to change the world". Jean-Philippe Colmant says: "Making bubbly is a real passion for me. Our customers and I live very privileged lives compared to most South African. For all of us, the fact that we can contribute our little drop towards empowerment via education adds an extra dimension to the taste of Cap Classique Colmant."