Chris Erasmus - Chef & Ambassador
Posted on Sun March 18, 2018.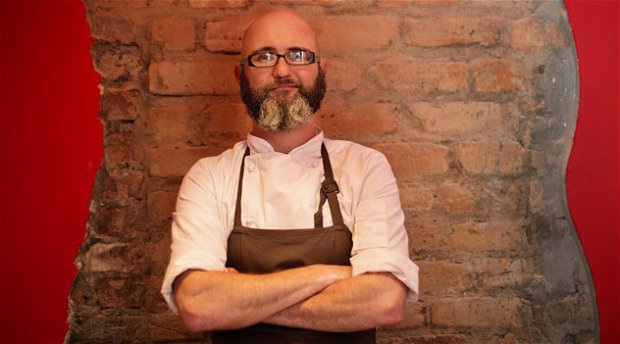 "In a sense, Chris and his foraging boots have finally been set free. Wild ingredients loom large, with everything from wild geese to wild mushrooms and wild herbs ending up on the plate in some shape or form. With this changing harvest, his menu at Foliage is tweaked almost daily according to what lands up in the kitchen".
Chris Erasmus, owner of Foliage Restaurant in Franchhoek, is not only an Ambassador to our Students, but he is also their Mentor and Teacher with regards to his knowledge and experience with Foraging from that which grows or is produced around us. 
CREDIT: Interview with Old Mutual Live Wine Edition - Jenny Crwys-Williams.
"I was really privileged working with Hetta van Deventer, who is a food historian. She sparked something that I always had in me growing up, which was sort of foraging with my mom for and preserving and working out of our own gardens and I thought I'd take it a little further. There we studied, well, she did and I picked her brain as much as I could" stated Chris.
Everything was planted from the start by Jan van Riebeeck, who was a botanist at the Cape Gardens and what the settlers brought in and what their cooks were cooking, what they were planting. So "I just thought I'd take it a bit further and start studying other things. Look at what the Koi San did and what the Locals did and how the people really lived off the land as well, instead of just what was grown".
If you look at things like Milk Thistle, Dandelion, we all know the health tablets. It's got liver regenerating properties, it's good for detox, but it's also tasty. "We use, my sous chef, Nick, he makes all the cheese in-house, but we don't use animal products, we use wild leaves and we use things that we know is going to split the milk, like the Thistle family. We use Milk Thistle, we use fig leaves, we use the sap, this is steering away from using animal products and these things have all been done for hundreds of years, it's just been forgotten".
Our students are so lucky to have him as their Mentor - opening their eyes to that which is around them, planting their own vegetable gardens and has also taken in one of our students to gain practical experience over the weekends. Thank you Chris!