Volunteer Chef & Trainer - Susanne Schlie - Joins us from Namibia!
Posted on Mon January 8, 2018.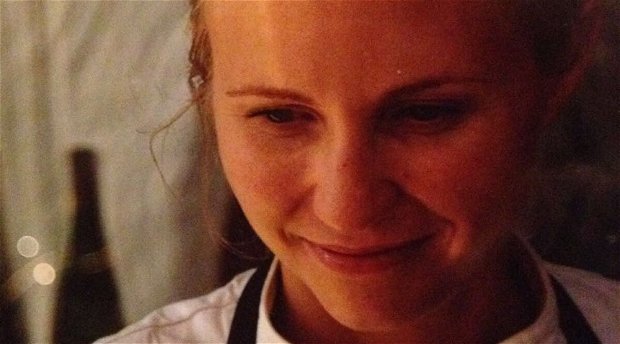 Susanne, was born and raised in Namibia. Her mom is a great cook and already as a child, She learnt a lot and loved spending time in the kitchen, learning, experimenting and creating. She will be visiting Franschhoek for 3 months to share her experience and knowledge with our students and we are beyond excited to have her on the team.
After school, Susanne worked in restaurants and hotels in Germany, doing everything from potwash, to kitchen helper, waitress, housekeeping.
Life took her to Denmark, and the gastronomic trendsetting city of Copenhagen, where she went through one of the world's most thorough (and tough) chef trainings. She felt so lucky to work for and learn from some of the best chefs and sommeliers, about food, cooking, wine and service.
Nearly 4 years of training done, winning some medals and awards with her cooking skills, she went on to do some time as front of house, restaurant manager, organised wine tastings, worked for a catering company, where events would range from team building, fine dining for 10, to company parties of 2000 pax.
She helped start up restaurants, did some consulting, worked as executive chef where they managed to give a restaurant a complete makeover, turning a kitchen which was making a loss, into one making a good profit.
After a year in Paris, gaining more experience and working at Le Jules Verne/Alain Ducassse, She was back in Denmark, working as head chef in a lunch restaurant, for the very inspiring Claus Meyer, who has done so much good work to bring tasty, healthy food to the people.
1,5 years ago another dream of hers came true, which was living in Scotland and learning about her big passion - Single Malt Whisky, while enjoying the fantastic nature and outdoors.
She has always enjoyed giving some of her time to good causes. Doing voluntary work at a church cafe, working with elderly and being a mentor. When she is not working, you'll find her outside, either running or walking, rowing or kayaking, or at home with a whisky, her boyfriend and cat, and reading a book.
"I know I am very lucky and blessed to be born into this good life, to parents who valued and were able to afford giving me a good solid education. Now I am looking forward to a new adventure in Franschhoek, to help teach and inspire a new generation, and share my passion for food and drink," says Susanne.