Meet our Manager & Trainer - Jeremy Davids
Posted on Fri December 8, 2017.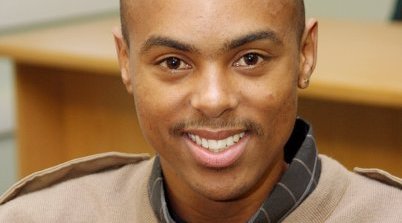 We are excited to announce the appointment of the Franschhoek Hospitality Academy & Learning Centre's new Manager & Trainer, Jeremy Davids. He is an inspiration to so many already and is passionate about trying to improve the lives of the youth, in our disadvantaged communities. We are thrilled to have him on board and look forward to watching him work with our 20 Students, helping them reach their full potential within the hospitality industry.
Jeremy, is a son of the Valley and proudly South African. He believes that Franschhoek is the most beautiful Valley in the world, filled with very talented people. This talent needs to be identified, nurtured and developed so that we all can make a positive and lasting impact in our diverse communities. This is precisely the reason why we chose him to Manage and Train our 20 Students in 2018. He is extremely grateful to the Academy for giving him the opportunity to make a difference in the lives of young people that want to enter the exciting world of Hospitality and Tourism. A sector that we pride ourselves on!
Jeremy loves people. In particular, the Youth. It excites him when he sees young people taking their education seriously and who work hard to reach their full potential. He is highly involved in the development of the Youth in the Valley, being a proud member of the Franschhoek Youth Forum. He worked at the Protea Hotel in Franschhoek, for 6 years, undertaking their Staff Training and Corporate Social Investment and for the last 3 years, he has acted as the Executive Director of the Franschhoek Valley Transformation Charter Trust.
His vision for the Academy, is to see it becoming an Institution of Learning & Excellence that brings hope to our communities, by changing the lives of its students and their families. He aims to deliver well-trained, confident and disciplined students that have respect for one another and the rest of the Village and who can enter the job market and contribute towards making our offering of Excellence in the Valley, even more attractive towards our visiting guests and locals.